INTERSPAN has phased out the 20v and 15v Ignition Systems !
This decision is mainly due to parts and labour costs which would eventually have raised the overall sale prices far too high for these types of systems !
Seeing the overall success for the Clubman series the decision was made to reduce the range to just two types. The new Clubman  Pro and the existing Clubman Standard units. By Using the latest Battery technology and simplifying the new lay out, this enables us to reduce the overall price for the High Power Clubman Pro 8v 4.5Ah and the Standard 8v 2.5Ah Clubman MX series, conserving at the same time the usual high quality and durability of the Interspan System.

We are now working upon a new Trigger project, also to reduce the price and become more competitif in this domain. We shall give more news about this new Trigger type when all the tests are completed and successful.

In the meantime keep us updated with your racing news !

Niels Kristian IVERSEN wins FIM World Championship GP Heat in Copenhagen on Saturday

In the Parken Stadium, his first GP win of the 2014 season


The 2014 Danish Champion in the final race made a good gate and first bend to take the lead, he held off a strong challenge from Troy Batchelor to take victory. Niels became the first Dane to win in Copenhagen since Hans Andersen in 2006. Niels is now in 3rd position on overall standings - Will he be World Champion 2014 ??




Niels Kristian Iversen Wins Mads Korneliussen Testimonial 2014

Niels starts the 2014 season with a bang at Kings Lynn, as in 2013. The tone is now given for his season ! Great stuff Niels !

Niels Kristian IVERSEN 3rd in World Speedway Championships 2013

In Poland Niels who was again in the final run off won enough points to clinch 3rd place in the FIM World Speedway championships 2013 behind Tai Woffenden (GB) & Jaroslow Hampel (Pol). This crowns the season as being one of the  best ever for the Danish Champion and gives us a glimpse of what is to come in 2014.


Niels-Kristian IVERSEN WINS GRAND PRIX IN STOCKHOLM


Niels-Kristian Iversen won his second ever Speedway Grand Prix in Stockholm's Friends Arena on Saturday night – beating Matej Zagar and Jaroslaw Hampel in the final.

(Niels runs on Interspan Pro+ Ignition Systems)




Niels Kristian Iversen

________________________

ALES DRYML IS NEW 2013 CZECH REPUBLIC SPEEDWAY CHAMPION

Congratulations to Ales Dryml who won the Czech Championship, beating Vaclav Milik in a run off after the pair of them finished level on points after the 2 rounds (Ales runs on Interspan Sport Special Ignition Systems)

Ales Dryml

__________________

Tommy Karlsson Wins Swedish Moto-Cross Championship

Tommy Karlsson became Swedish Moto-Cross Champion in a 5 race series riding on his Jawa -64. Equipped with a Special Interspan modified Pal-Mag coupled with an Interspan ECM Ignition System

Tommy say's "My bike has been starting and running perfect with your special PAL-kit"

Well done Tommy !

Tommy Karlsson


________________


IVERSEN WINS DANISH CHAMPIONSHIP


Interspan sponsored Speedway Star Niels-Kristian Iversen, who first won the title in 2012, went into the meeting having won the first leg earlier in the season. He started in the same super form where he left off by winning five of his six rides, which was enough to finish at the top of the standings with 29 points.Well done Niels !


__________________

IVERSEN WINS GRAND PRIX IN ITALY

Niels-Kristian IVERSEN running on the Interspan Pro+ Ignition System won his first World Speedway Grand Prix Final at Terenzano in Italy last Saturday. After a difficult start to the evenings racing Niels fought his way back through the heats to reach the final and win in a stunning way taking the lead on the first lap to beat race favourite Tai Woffenden. Niels also gained 6th place on the overall 2013 World Championship standings and is now an outsider for a place on the final podium.

Niels-Kristian IVERSEN Grand Prix Winner in Italy

_________________________



Adrian Cox wins 2013 European Classic Motocross ECMO Championship

At Chaumont in France Adrian Cox - BSA running on the new Interspan Clubman 8v Ignition, clinched the 2013 European title for the +35 class rider competition. After a difficult first heat he made sure of victory leading from start to finish in the final leg on the hard Chaumont circuit.




Congratulations Adrian and thank you for being a faithful user of Interspan Ignitions.

___________________________

More news from Interspan customers !

Jean-Paul Cerfontaine of Belgium already an Interspan user on his Ducati, recently acquired a Seeley G50 and fitted a new Interspan Sport 15v System. here are his comments .. " I have now done two track days, the bike starts as easy as falling asleep, and runs like a dream" and... "The Interspan is brilliant, I had a 3rd in my first race with the bike, the IHRO Gold Race at Schleiz in Germany

...... Latest Results .... Jean-Paul has again recently clinched another 3rd place at the Chimay Classic Races 500 Gr1 !


Photo by Ph.Godin IRHO

Well done Jean-Paul keep up the good perfs !


_____________________

Niels takes second place in World Speedway Championship Event

In Saturday's British Grand Prix, Niels scored his first ever podium with a second place finish, and was the highest scorer with 16 points. The points gained moves him on to 49 points in total and he now lies sixth in the standings after five rounds. After the meeting, Niels said: "I was making good gates all night, but I couldn't really take it into the final. There was a bit of a battle going on at the front. I made sure I was there and I'm really happy with second."

Ales Dryml also running on Interspan took second place in one of the race heats in Cardiff, Ales Dryml is a reserve in the 2013 World Championship.


(Read More Below

)




Niels-Kristian IVERSEN started his 2013 season on form by winning the "Bob Kilby Memorial" meeting at Swindon




__________________________________________________

 

Other racing News was a very good ride by John Carter of New Zealand during the Barry Sheene Festival of Speed in Australia

John was riding his Seeley Weslake Mk 2 with a 500 Nourish engine and was newly equipped with an Interspan Pro Twin Ignition. Despite being dogged by a transmission belt problem he qualified for the Paul Dobbs Memorial starting in 20th out of a grid of forty and after having belt trouble in the 1st heat he managed 15th and 3rd of his class overall. In the Ken Wootton race John 8th on the grid managed 4th place overall. Then on Sunday a well earned Third place in the Ken Dobbs Memorial helped to clinch the overall team challenge for the Kiwi's ! A good week-end of racing for John who said "my Interspan didn't miss a beat" ! Thank's John keep up the good work.





___________________________________________________________________________________________



He was crowned European Champion 2012 in Mureck Austria which he won by four points overall.
At Gorican earlier he clinched a place as reserve in the 2013 World Speedway Championships
only to be beaten in the final run off by Danish Champion Niels-Kristian IVERSEN
Ales DRYML is yet another faithful user of
INTERSPAN Competition Ignition Systems
Ales DRYML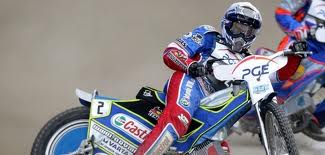 European Champion 2012

We wish him good luck for 2013 along with his fellow team riders :
Rory Schlein, Mark Lemon and Charlie Gjedde etc., all Interspan faithfuls !
"Many CONGRATULATIONS to


Niels-Kristian IVERSEN"

Team captain with Denmark and winner of the 2012 FIM Speedway World Cup Title. He has been one of the best performers in the British, Swedish, Polish and Danish leagues during the 2012 European elite Speedway season. He has also won the Danish National Championship this year and has ended his season by clinching third place in the GP Challenge at Gorican on the 29th September to win his place for the 2013 World Speedway Grand Prix Championship.






Niels-Kristian IVERSEN

Interspans 26th. World Speedway Champion


Niels-Kristian IVERSEN is one of the many faithful users of

INTERSPAN Competition Ignition Systems

"Performance with confidence and reliability"










Pro+

Ignition System